You may know that November is National Novel Writing Month (or #NaNoWriMo). NaNoWriMo began back in 1999 as a challenge to write a novel (or 50K words) in a month. Today thousands of people around the world sign up for the challenge each year. It's free, and there are forums, support groups, apps to record your wordcount, places to discuss your progress and keep you accountable, hashtags and a big website full of advice with a section specially for young writers.
This might sound like a huge task but the idea is not to produce War and Peace in a month, it's just to bash out a messy first draft, or most of one, that you will edit later, and it's a way to do it along with a bunch of other writers who you can moan and celebrate with and who will motivate you to keep going. The time pressure can actually be a great way to silence that inner critic, since you won't have time to listen to them, you just have to get words on the page.
I happen to be in a writing group with a bunch of fantastic women all writing for kids in Northern Ireland. Since February we haven't been able to get together in person and it's made me realise how much seeing them always motivates me to keep writing. I always leave our meetings fired up with new ideas and energy.
We've all been finding it hard to get motivated during lockdown so we've been doing Zoom calls and, inspired by NaNoWriMo, we've decided to do our own Mini-NaNo! I thought this was such a great idea I wanted to share it with you, in case you'd like to try it with your group.
We're all going to come up with our own 'Goal For November', which we're going to post on our private Facebook group. Then at the end of every day in November we can log our progress (words written/cups of tea consumed/tears shed/Netflix series binged).
It doesn't have to be a massive goal like a novel. It could be to write a short story, or a poem a week, to enter a writing competition, to add three chapters to your novel, to read a book about the craft of writing, to make a complete outline of your story, keep a diary, write for half an hour every morning, write a Christmas story for your mum, anything at all.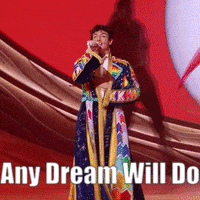 And this is not about feeling guilty if you miss a day or don't make it as far as you planned. It's simply a way to feel motivated, and to feel like you're not working in isolation, that someone cares how you're doing and will congratulate you on any progress. And it's about knowing that, at the end of the month, even if you only got halfway there, you're further on than you were in October. Go you! Doing something every day, or most days, is also habit-forming, so you could find the effects are lasting.
I know schools are off at the moment so this may be harder to organise (although it would also be a great way for your writers to keep in touch), but you could do 'Goal For December' or any month.
And if you want a goal to aim for now, how about the BBC Two Minute Tales competition for young writers, which has been so popular they're running it again! It's open for entries until 13th November. I get to judge the entries so I'm super thrilled, it's been so much fun to work with them. It's for a 300 word story and there are three age categories from 5-16 year olds. Check out the previous winners here
But I wouldn't suggest entering a competition should be a goal for everyone. One of the things I like about NaNo is that you don't at any point have to share your writing. You're not working up to a 'big reveal'. I think that would add a performance pressure that would have your inner critic yelling like a drill sergeant and might inhibit your ability to get words on the page, which is the whole point.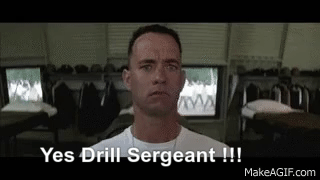 This isn't about perfection, it's about fun and writing for yourself. It's very much about quantity and worrying about the quality later, so do let your young writers approach it in that spirit if they want to. The important thing is just to share your Goal and your Progress, as this is what keeps you motivated and fosters that community spirit.
I'll let you know how my group get on, and I hope you'll give it a go too!