Hope everyone had a relaxing half-term. If we couldn't go anywhere, at least the weather was nice. We've all been missing out on lots of things lately. I was really looking forward to going to the West Cork Literary Festival in July, where I was going to be interviewed by a specially trained team of teen interviewers! Luckily the clever folks at Graffiti Theatre managed to do the whole thing online instead.
The kids had training sessions with Graffiti Theatre and YA writer Cethan Leahy and then they Zoom interviewed 3 YA writers:
Juno Dawson
Deirdre Sullivan
And me!
Even better, the videos are all online to watch. Some of the interviewers are young writers themselves and asked great questions about writing, so there's loads of advice here to inspire you.
The other big news is that Empathy Day is coming up on 9th June. I think one of the biggest benefits of reading is that it teaches empathy. I think there should be whole classes, modules, terms and years devoted to learning empathy because pretty much every problem we face in the world comes down to how we treat each other.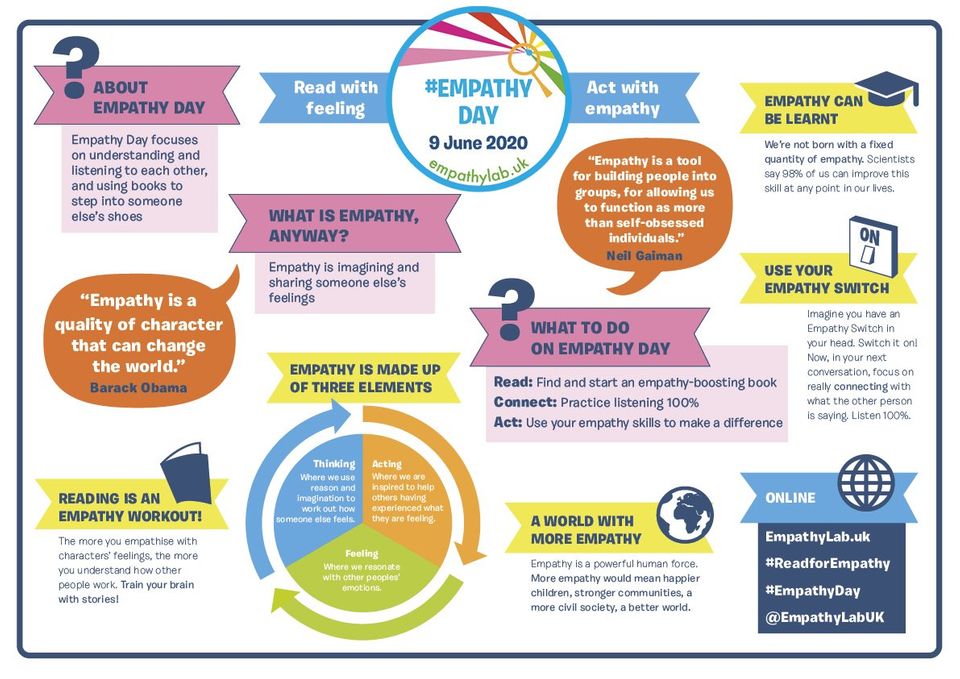 One of the teen interviewers asked me what I'd most like to say with my writing and I said that if I could make my writing do one thing, it would be to get across the idea that there's no such thing as weird. Everyone makes sense if you just get inside their head. And that's what empathy is all about.
Unfortunately there are no GCSEs in empathy, but there is Empathy Day! This is always a big celebration with loads of events in schools. This year it'll be online, which is maybe even better because everyone can join in. The day will be opened by Cressida Cowell and there are activities for all age groups. You can find the complete timetable of events here.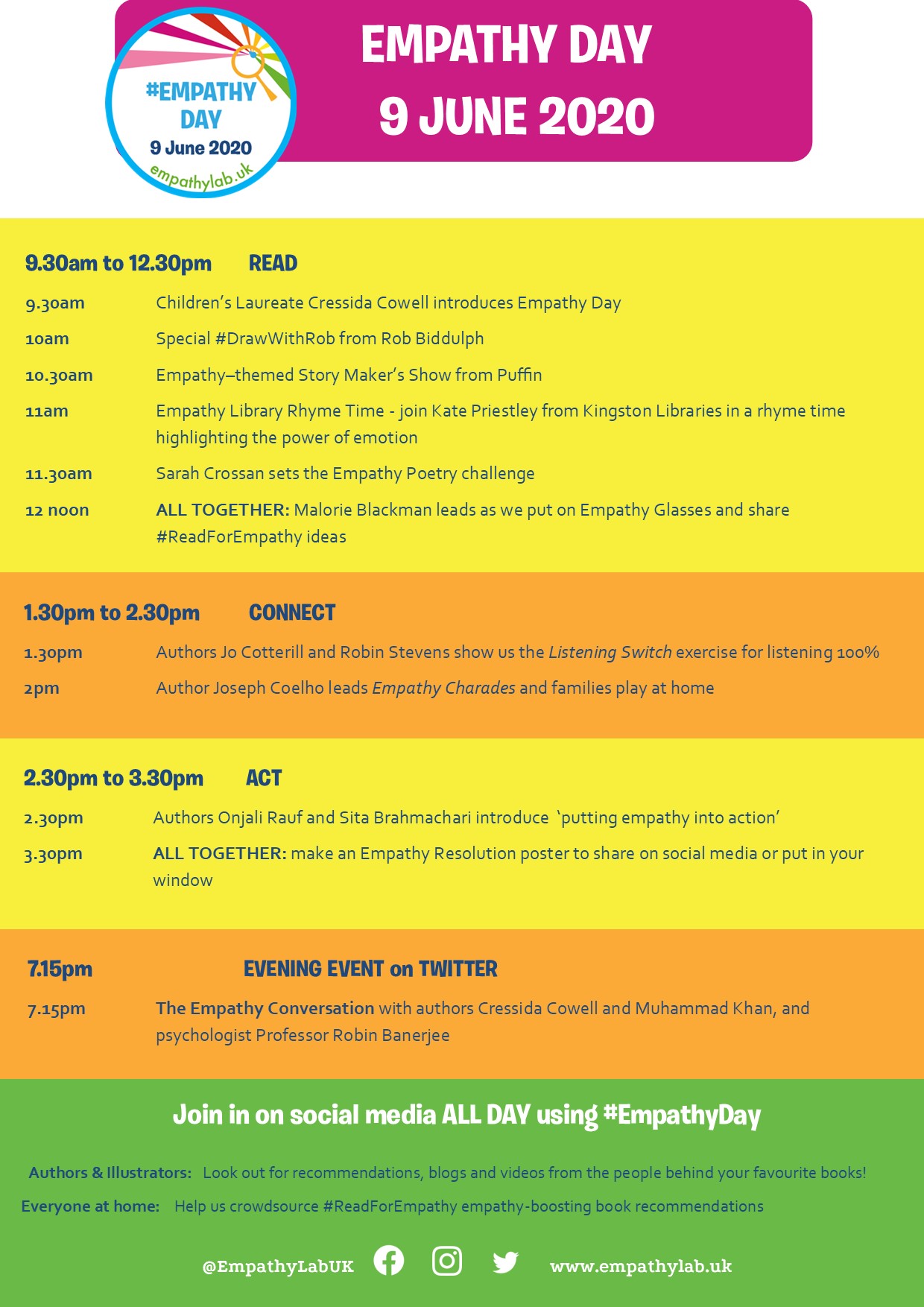 I think it would easily fill a whole day of home schooling and is maybe (whisper it) more important than spelling and fractions?
They also have free family activity packs to use in the run up to the day itself and resources for schools and libraries.
So check out their website and plan your Empathy Day!