I'm very excited because today on The Blank Page I have a special guest post by a special guest author!
Caroline Busher is the Irish Times best-selling author of "The Ghosts of Magnificent Children" and "The Girl Who Ate The Stars" (Poolbeg Press). She's also done a lot of work with young readers and writers with dyslexia.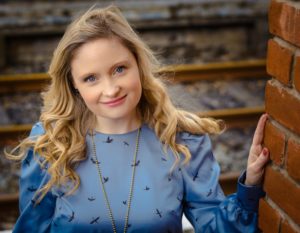 Welcome, Caroline! I do my best to make my writing club a welcoming and inclusive space but I admit I don't know a lot about things like dyslexia that might make participation more difficult for some kids, and I imagine many writing group leaders might be in the same boat. So I thought I'd ask Caroline to give us some of her expert advice and she kindly sent me the following guest post (thanks Caroline!)
Enjoy!
How to create a book or creative writing club for young people with Dyslexia – by Caroline Busher

As a children's author and the Reader in Residence at Wexford Public Library Services. I work alongside dedicated and hardworking librarians and teachers to engage with schools in a way that has a positive impact on young people's literacy levels.
As soon as I was awarded the position of Reader in Residence I knew that this was my chance to make a real impact on literacy levels in County Wexford and I was determined to do just that.
I realised that in order for young people's literacy levels to improve, books need to be central to their lives. I had no doubt that books changed my life. I wouldn't be an author today if it wasn't for the adults such as librarians and teachers who introduced me to books at a young age. I wanted to encourage children and young people to read and write just as others had encouraged me. I hit the ground running establishing creative writing groups and book clubs across County Wexford.
However, there was one area that I knew I needed to focus on. I was receiving letters and requests from parents and teachers on a weekly basis they were all asking me the same question.
"My child/student has been diagnosed with Dyslexia how can I encourage them to read and write?"
One mother told me that her daughter found reading and writing a real struggle and it had really knocked her confidence. This was heart breaking to hear and I made the decision that I would do everything in my power to change this so that every young person felt that they had a place in a library or at a creative writing workshop.
That's when I approached the County Librarian Eileen Morrissey and I asked her if I could set up book clubs and writing programmes specifically for children and young people with Dyslexia.
Eileen agreed that this was an excellent idea so I set about researching book clubs and creative writing clubs for young people with Dyslexia, however, much to my dismay I was unable to find anything. That's when I realised that we would have to create our own model.
So together with librarian Patricia Bloomerde, I met with the Dyslexia Association of Ireland and a group of parents of children with Dyslexia. It was important to me that if we were going to do this, we would have to do it properly and find out exactly what parents wanted.
The Dyslexia Association gave us lots of advice and the parents said they were delighted to hear that their children would have a book club that they could go to where they would not feel under any pressure to read books.
It was important from the start that this would be about building confidence in a library setting rather than counting the number of books that were being read. We also thought that it would be beneficial to have the audiobook version of the physical book available so that young people could listen to their favourite book if reading it became too difficult.
The Dyslexia Association also mentioned that young people with Dyslexia often find it easier to type than to write by hand, so Wexford Libraries invested in a computer programme that teaches typing to children with Dyslexia.
The first Dyslexia book club has been running in New Ross Library for over a year now and it is a huge success, growing in numbers all the time. I am delighted to say that this model has been replicated in all the libraries across the County.
Establishing book clubs and creative writing groups for young people with Dyslexia has been one of the most worthwhile initiatives that I have worked on during my time as Reader in Residence in Wexford Public Library Services.
I believe that reading and writing should be accessible to everyone. The feedback we are receiving from parents has been phenomenal.
One e-mail, in particular, moved me to tears. It came from a woman whose grandson has severe dyslexia and had never voluntarily read a book before. However, he is now a member of his local library. His family has described it as a "major miracle."
To hear a personal story of how the programme impacted directly on a child's life, and specifically a child with a learning difficulty, who struggles with the written word on a daily basis, is phenomenal. It makes it all worthwhile.
Occupational therapists are recommending the book clubs in the libraries to parents of young people with Dyslexia.
If you are a librarian and would like to establish a book/writing club for young people, I would encourage it. Here are some tips to help you get started.
If possible make audiobooks available for young people who struggle with reading.
Check out Barrington Stoke. They are a publisher who specialize in books for children and young people with Dyslexia.
There is a brilliant book called – Dyslexia is my Super Power (Most of the time.) by Margaret Anne Rooke (Jessica Kingsley Publishers.) It contains more than one hundred interviews with children and young adults who reveal their tips for honing the creative benefits of Dyslexia, to enable them to thrive in school and beyond.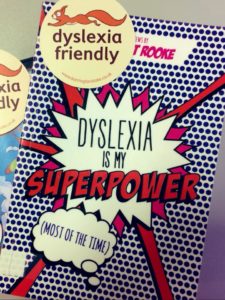 Make it clear that you are not concerned about spellings, that it is their ideas that count and their imaginations and every child and young person has an excellent imagination.
If you have access to computers or laptops allow the young people to type their stories. There is often a spell check feature that they can use and it takes away any pressure associated with handwriting.
Most of all – Make it fun! Introduce a social element to the book/creative writing club. A few snacks are often very welcome!
Caroline Busher is the Irish Times best-selling author of "The Ghosts of Magnificent Children" and "The Girl Who Ate The Stars"(Poolbeg Press). Caroline graduated with a First Class Honours MA in Creative Writing from UCD. She was the Reader in Residence with Wexford Public Library Services and a Heritage Expert with the Heritage Council of Ireland. Caroline worked as a curator and Chair of Wexford Literary Festival and the Festival Manager of "Towers and Tales" International storytelling festival in Lismore Castle. Caroline is on the Poetry Ireland Writers in Schools Scheme and is represented by Trace Literary Agency (USA). She facilitates Creative Writing workshops in schools, libraries, and festivals and can be contacted via her website:-
www.carolinebusher.wordpress.com
https://twitter.com/CarolineBusher
https://www.instagram.com/carolinebusher/